Our Beers
Discover the perfectly balanced fusion of quality ingredients, traditional German brewing techniques, and Japanese attention to detail;
a masterpiece of the Brewer's Art.
Sapporo
Premium
The beer that whet Japan's passion for brewing.
A German Pilsner style lager beer brewed with noble hops for a refined bitterness and delicate floral aromas. Golden in colour with a subtle malt character and topped with a rich, creamy foam that gives way to a perfectly balanced flavour with a clean, crisp finish.
5.0% ABV | IBU 24 | EBC 7 | Preservative Free
AVAILABLE IN: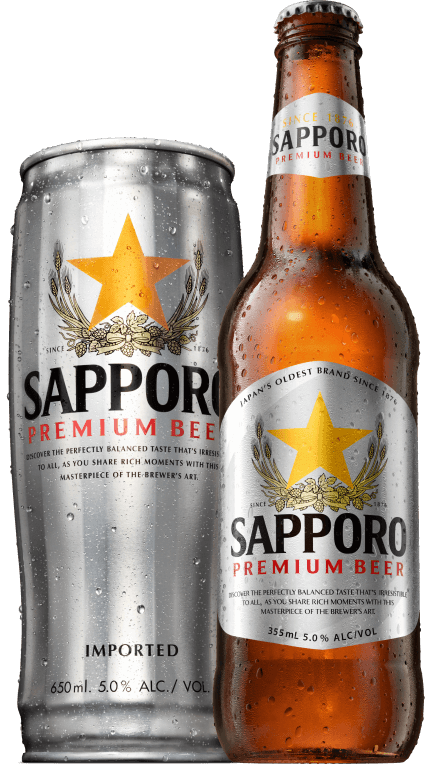 Sapporo
Premium Black
A beer that makes no apologies.
A bold, dark lager with an uncommonly smooth finish. Crafted with roasted dark malts, this robust-flavoured beer perfectly balances refined hop bitterness with sweet round fullness, complimented by distinct coffee and chocolate flavours.
5.0% ABV | IBU 19 | EBC 98.5 | Preservative Free
AVAILABLE IN: